NEW LIVE WEBINAR WORKSHOP WITH SPECIAL GUEST ALUN RICHARDS,
BROUGHT TO YOU BY JEFF HERRING
Let's Get Your Seat Saved!
We value your privacy - you've entered a spam-free zone
"How to Avoid the Top
Book Creation Problems

And Finally Get Your Book Published!"
Wednesday, Sept. 26th

3 pm Eastern
12 pm Pacific
8 pm UK
Let's Get Your Seat Saved!
We value your privacy - you've entered a spam-free zone
DURING THIS FREE LIVE WEBINAR
WORKSHOP YOU WILL DISCOVER:
The Quick Creation, Publishing, and Marketing MindSet You Must Adopt
The TOP book publishing myths every Entrepreneur must learn the truth about – FAST!
The biggest book publishing myth that can destroy your success before you ever even get started (and what to do instead)
The major misconceptions about book publishing that cause Entrepreneurs to take the wrong path and waste months, if not years, of effort
Something critical that used to be true in the world of book publishing but is now false (and you need to know what it is before it eats all your profits)
The perfect mindset every Entrepreneur should have about book publishing that virtually guarantees their success
Specific book publishing tools, techniques, and resources that just don't work anymore (and what to do instead)
Where Entrepreneurs waste a TON of time screwing around with finally getting your book published because they believe this myth (and the true alternative that will save your bacon)
Where the big challenges in book publishing are right now, especially if you listen to the wannabe "gurus" out there (and the common sense strategies for dealing will each and every one of those challenges)
And just like all my events: So. Much. More!
Let's Get Your Seat Saved!
We value your privacy - you've entered a spam-free zone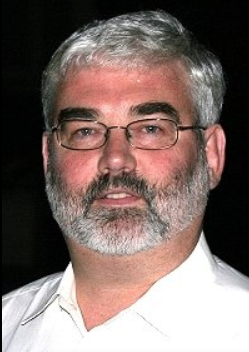 Hi, my name is Alun Richards. I've been helping people to publish books - physical books, ebooks and Kindle books for more than a decade.
Whether you need some help with planning, creating or publishing your book, I will be able to help you.
Clients come to me with a variety of book-related problems. These include:
Don't know how to get started
Procrastination
Have limited time to write
Editing work, proofreading
Not sure of publishing options
Help with publishing on Kindle, CreateSpace or other POD publisher.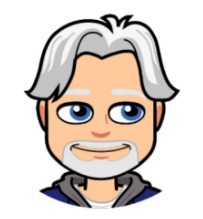 Jeff Herring is "The Content Marketing Guy". His students discover how to create and market their content for more prospects, publicity, and profits.
As a former counseling psychologist Jeff began to write a syndicated relationship column. Then he decided to "trade his counseling couch for a marketing mouse".  Jeff is the creator of Magnetic Meme Marketing Secrets. Jeff teaches his system to his students around the world so they can get their life changing message to people who can only hear it from them. Why does he do all this? …… So you can make a difference and a profit.