You and your sexy niche. Now, picking a niche is one of the most important things you can do online. Staying with that niche is huge.
When I first started to get ready to go online, I was a counseling psychologist. I worked with couples and their families. I worked with teenagers and their families. I worked with people that wanted to deal with stress, motivation, and change. I thought I'll have a website for everyone one of these, I'll get multiple streams of income.
What I ended up with was multiple fatigue and multiple frustration. It's really important to pick a niche and stick with a niche.
You want to pick a niche and focus on a niche, of course that you love, of course something that you do well. Remember that x marks the spot. One bar of that x is something you're really good at or passionate about, and the next bar of the x is something that you prospects really, really need. Where those cross is your sweet spot, your niche sweet spot.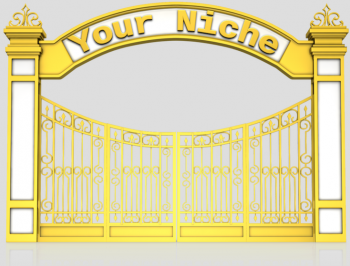 Your Gateway
It's important to pick one that's a gateway to other things. For example, I started out as the article marketing guy years ago. Then article marketing, even though it still flat out works great, began to get a bad reputation with all the Google changes. That was okay because article marketing, and thus content marketing, which is a bigger umbrella over article marketing, content marketing is a gateway to everything online.
Content creation is a gateway to online visibility, traffic generation, list-building, and product creation. Make sure your niche is a gateway to other things, brings them in a certain door but is a gateway to a bigger niche and more things that you can do. When you do that, you're going to enjoy the results of your niche.
Visit http://JeffHerring.com/niche for a mercifully brief video all about choosing your niche and going an inch wide and a mile deep…