Thank You for registering for our webinar!
Private Invitation ~ Step #1
Like us on FaceBook, and you'll get tips, special subscriber deals and announcements!
Click the image below to like us now!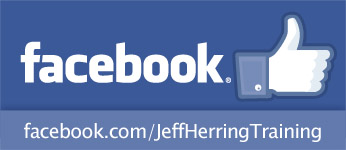 Important ~ Step #2
Please check your email for your private link to join the webinar
If you did not receive the email, your email system may be blocking our email address.
Please be sure to check your spam folder and whitelist jeff@jeffhering.com
Important ~ Step #3
Please print your email confirmation and post it next to your computer or area where you plan to attend the webinar
Click Here to find out what time the webinar will be in YOUR time zone.
Important ~ Step #4
The webinar will be starting PROMPTLY on time, so please make sure to join the webinar (using your private link from the email) AT LEAST 5 minutes before the scheduled time
See you soon,