WEBINAR: Article Marketing + Social Marketing = Social Content Traffic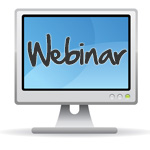 AM + SM = SCT
(Article Marketing + Social Marketing = Social Content Traffic)
This is the winning formula I'll be sharing with you tonight on the Brand New "Social Content Traffic Formula" Webinar.
Thursday January 27, 2011
5 pm PT / 8 pm ET / 1 am UK
REPLAY on Friday 1/28
11 am PT / 2 pm ET/ 7 pm UK
I'll be sharing strategies that I use every day to get highly qualified-highly targeted traffic – every hour!
Click here for the Full Story and to register now! – A few seats are left that come with the DVD shipped to you!