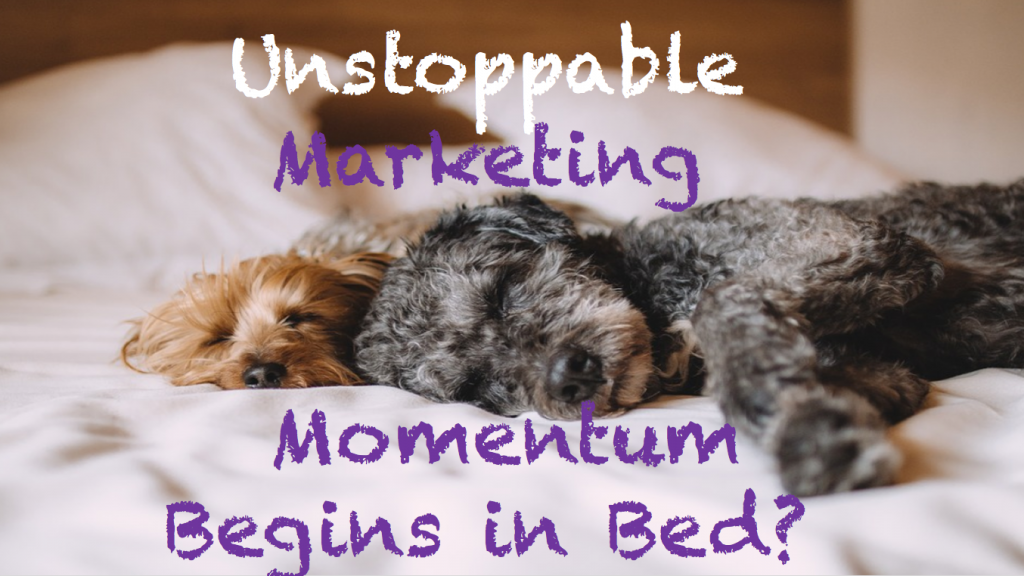 Unstoppable Marketing Momentum Begins in Bed?
Yes, it does!
And Jim Edwards and I are going to prove it this coming week with our FREE 5 Day Unstoppable Marketing Momentum Challenge!
Set your business on a totally new path of success in just 5 fun days 
🙂
You'll discover how to go to bed each night knowing exactly how to market your business the next day – we're actually gonna help you get a better night's sleep!
Join us here => http://thejimedwardsmethod.com/5-day-challenge/