Traffic Tip #2: Consistently Get Your Content That Converts On The Sites Where The High Quality Free Traffic Is Already Going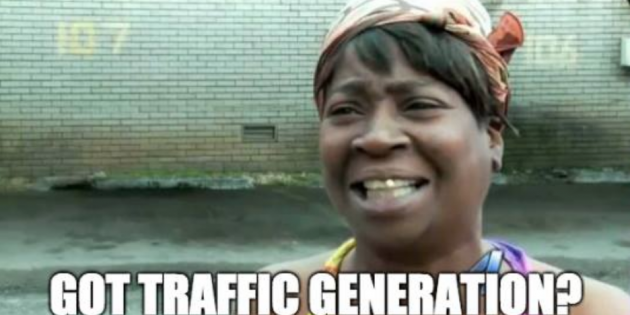 Part 2 of "3 Tips To Quickly And Easily Create Consistent High Quality Free Traffic That Work Like Magic"
A main idea online entrepreneurs keep overlooking is the fact that it does you no good to know where the high quality free traffic is going unless you get your content that coverts in front of it.
As a online entrepreneur, here's what I mean: you can always know how to get high quality free traffic whenever you want or need it. Online this is great business building and money making power.
This tip will help you because now you can create a daily endless stream of high quality free traffic by getting your content that converts on the sites where the traffic is already going..
Now the thing for you to do is to each and every day, it needs to be a regular part of your business day to get your content that converts in front of the high quality free traffic.
Make this one of your DRGR's – Daily Revenue Generating Routines..
Hey, did you know, if you really want to quickly and easily create consistent high quality free traffic, this amazing new Free Video and MasterMind/Coaching Group "The Daily Kaching MasterMind" makes it super easy for you! Check it out here http://DailyKachingMasterMind.com
And coming next:
Traffic Generation Tip #3: Redirect The High Quality Free Traffic Exactly Where You Want It To Go – Your Profit Pages
What's that? You missed Traffic Tip #1 – click here