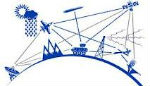 So lately I've been reading a Stephen King novel…"Cell." It's about what happens one afternoon when a pulse is sent out through all cell phones. Anyone on a cell phone at that time, and anyone using one thereafter, is tuned into a mindless and violent, homicidal zombie.
Pretty far-fetched, I know, but still it got me thinking…
About the effect on our lives and society, both good and bad, of all this connected technology and social media. First, a look at some of the downside. And then a look at some of the upside.
The Downside
Folks that talk on cell phones in theaters, along with those that text thinking no one can see the light. The higher up you sit, the more you can see.
The maddening belief that we must respond immediately to every buzz, ring, bing, etc. and respond to a message. Even in the middle of important conversations. I've always believed that the doorbell and phone, and the cool things that have come along since, are for my convenience, to be answered and responded to when it works for me. I realize that is a radical notion.
The anonymous nature of these things enables the mean and gutless among us to be even more mean and gutless. There is something just plain nasty about hiding behind a nameless text, Facebook update or Tweet.
The overwhelmingly obvious truth that it is only going to get more so this way.
The Upside
Massively convenient to stay connected. For instance, I was able to know right away that a former student, now a friend and colleague, was in the hospital for the 2nd time with pneumonia.
For an internet entrepreneur like me, each new form of connection allows you to build and communicate regularly with people hungry for what you have to offer and say.
Staying connected across the miles to friends and family.
Anyone with an internet connection can now share their thoughts and opinions with the world. (I realize this can go in the category above too.)
Parents, the smart ones that is, can keep up with what their kids are thinking that they might not EVERshare otherwise.
Increasingly creative ways to tell folks to turn off their devices. Our church has a message on screen before the service begins: "Remember to turn your phone on after the service." Nice.