So Saturday afternoon I came back from running a few errands. Grabbed my phone and wallet out of the car and got the mail.
We had been pushing pretty hard lately, and we both fell asleep upstairs while talking. Our nap ended with the doorbell ringing. By the time I shook out the cob webs and went to look out the window to see who was at the door, I saw 2 women I didn't recognize walking down the end of the driveway away from the house.
Probably selling something, I thought. I also thought I had heard one woman say to the other "Just leave it by the door" so I went to see what was up.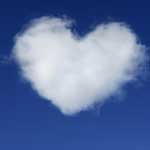 I opened the door expecting to find a note or brochure or something similar.
What I found laying there was my wallet.
Apparently several hours earlier when I checked the mail I dropped my wallet at the bottom of the driveway near the street. Everything was still in it.
I grabbed the keys and toured the neighborhood until I found the ladies walking. Had to thank them.
Not a bad way to wake up from a nap…