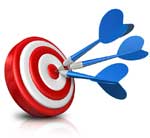 Article marketing is a great way to generate volumes of highly qualified traffic and profits. And yet so many people struggle with writing their articles even when they know the great results available.
I get it.
I once believed that I could not write. So much so that I never finished my dissertation for my Ph.D in Marriage & Family Therapy back when I was a therapist.
Now as an Article Marketing expert I dig deep into my niche to help you create article content in as many ways as possible. Creating templates has helped thousands of online marketers create articles and build their traffic and profits.
At the same time, so many people still struggle with writing articles.
Write with Your Mouth Not with Your Hands
So lately I've been working on some strategies for creating article content without having to write. And no, I am not talking about article spinners and the article vomit you get from such things.
I'm talking about about creating original articles based on your expertise, without having to lift a finger to write, by writing with your mouth and not with you hands.