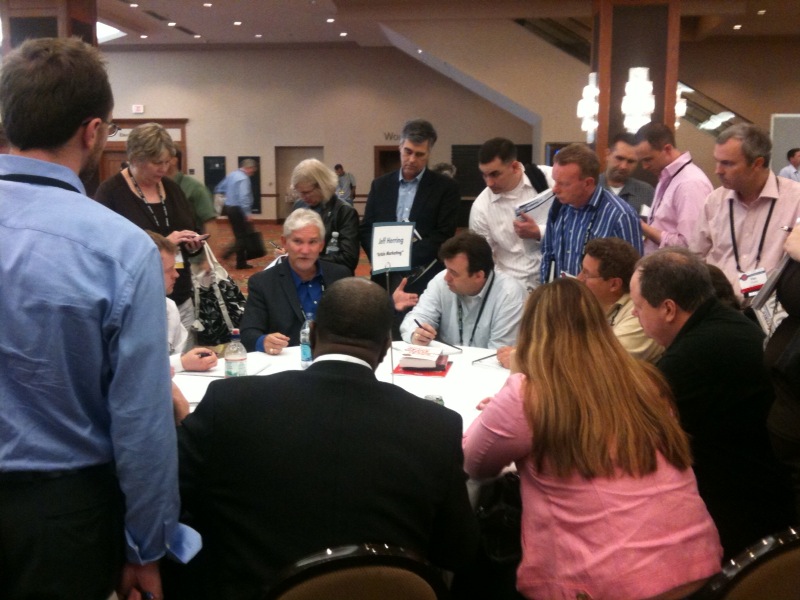 I was honored and excited to be invited to be the expert to lead an Article Marketing Round Table discussion at the Glazer-Kennedy SuperConference in Dallas. And I was a little stunned at how many people showed up for each of the four 25 minute sessions.
There were dozens of great questions asked, and I want to share with you the top 3 questions and my answers:
Top 3 Questions:
Question 1: What is Article Marketing?
A: Kinda nice to start at the basics. The thing most folks think about when they hear Article Marketing is "Ugh, work. I gotta write something?"
That hassle gets blown away when you use my Instant Article Creation Templates.
The bigger answer is Article Marketing = Internet Marketing, because no matter your niche, you need the following 5 things to be successful online: content creation, online visibility, traffic generation, list building, and product creation. Article Marketing provides all 5 faster, easier and with less overall effort than any other available system.
Question 2: How do you get traffic to your articles?
A: First of all, when you get your articles on EzineArticles.com you are getting yourself in front of over 30 million unique visitors a month.
Then use "Social Marketing SignPosts" such as Twitter, Facebook and YouTube to send massive traffic to your articles.
Question 3: How do you make money with Article Marketing?
A: One of the great ways to make money with your articles is to repurpose them into information products. Take a 7 Tips article and build each tip into a chapter which becomes an ebook. Conduct and record a teleseminar based on your 7 Tips article and now you have an audio, and you have created your multi-media info product.
These were the top 3 most asked questions. There were many, many more – so watch for more great questions and I hope equally great answers here on the blog in coming days…