NEW FREE LIVE WEBINAR WORKSHOP
BROUGHT TO YOU BY JEFF HERRING


CONGRATS!

YOU'RE IN!!
The Top 3 Instagram Marketing Mistakes You're Making (...and What to Do Instead!) 
Insider Secrets You Need to Know
I suggest you log on about 5-7 minutes early to secure your seat and join in the pre-webinar shenanigans...
DATE: Friday Oct 5th
TIME: 7:00 pm ET
DURING THIS FREE LIVE WEBINAR
WORKSHOP YOU WILL DISCOVER:
The True Power of Instagram - Revealing What It Really Is When Used the Right Way
The Big 3 Mistakes that Keep You from Mastering Instagram Marketing
What to Do Instead to Master Instagram Marketing - 3 Winning Strategies
What to Do Next with Instagram Marketing
Your Instagram Marketing Genius Tip
And like all our events: Much, MUCH More!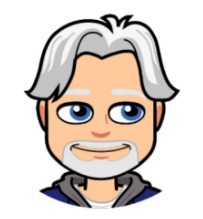 Jeff Herring is "The Content Marketing Guy". His students discover how to create and market their content for more prospects, publicity, and profits.
As a former counseling psychologist Jeff began to write a syndicated relationship column. Then he decided to "trade his counseling couch for a marketing mouse".  Jeff is the creator of Magnetic Meme Marketing Secrets. Jeff teaches his system to his students around the world so they can get their life changing message to people who can only hear it from them. Why does he do all this? …… So you can make a difference and a profit.
The Instagram MasterClass went so well we realized we needed to have a Part 2, this coming Monday 10/8 at 4 pm ET!

If you invested in Part 1, you're all set!

If you didn't invest in Part 1, I've got great news!!

You can still get both parts of the Instagram MasterClass! for the "backstage pass" of only $37

Click here to get started with Part 1, and get ready for Part 2!