NEW LIVE FREE WEBINAR WORKSHOP WITH JEFF HERRING
Let's Get Your Seat Saved!
We value your privacy - you've entered a spam-free zone
"How to DO MORE with Your Content
without being chained to your computer!"

Tuesday, October 29th

7 pm ET
4 pm PT
12 am UK
Wednesday, October 31th

12:15 pm ET
9:15 am PT
5:15 pm UK
ONE Registration
Gets You
BOTH Times!

Click the button

for your registration!
Let's Get Your Seat Saved!
We value your privacy - you've entered a spam-free zone
DURING THIS FREE LIVE WEBINAR
WORKSHOP YOU WILL DISCOVER:
7 Ways to Do More with Your Content
1) How to show "your uniques" - and keep your clothes on!
2) Your content worth being social about - how to stop the scroll!
3) Evergreen traffic machines - you won't be able to stop the high quality traffic
4) Creating your content community - build your list of people ready to buy!
5) Creating content driven info-products - only if you want to make this sooo simple & easy!
6) Content Celebrity - how to be a niche celebrity so you can charge more
Your next success steps - would you like to belong?
7) Your Content Do More Genius Tip - the ultimate model!
And like all our events: Much, MUCH More!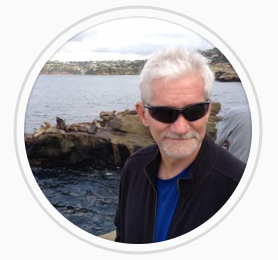 Jeff Herring is "The Content Marketing Guy". His students discover how to create and market their content for more prospects, publicity, and profits.
As a former counseling psychologist Jeff began to write a syndicated relationship column. Then he decided to "trade his counseling couch for a marketing mouse".  Jeff is the creator of Magnetic Meme Marketing Secrets. Jeff teaches his system to his students around the world so they can get their life changing message to people who can only hear it from them. Why does he do all this? …… So you can make a difference and a profit.
Let's Get Your Seat Saved!
We value your privacy - you've entered a spam-free zone