"If I Had To Start All Over Again Here's
How I Would Become #1 in My Niche"
Step 1 -

Watch the Webinar Replay
"This is timeless info..." ~ Benecia Ponder
Step 2 -

Join the Results Now MasterMind!

You'll get all of Jeff's Results Now MasterClasses! - The Results Now MasterMind - and so much more!

You can come on board for a small monthly investment AND through Wednesday 9/6 you can get a LIFETIME Membership for the Yearly Investment! This deal will not be available ever again!
DURING THIS RESULTS NOW WEBINAR WORKSHOP YOU WILL DISCOVER:
How to Start Over - Start Now - Start Where You Are!
The Profitable Definition of a BluePrint
The Certainty BluePrint Story
21 Steps to "Simply Certain" Succes
Your Next Success Steps
And like all my events: So. Much. More!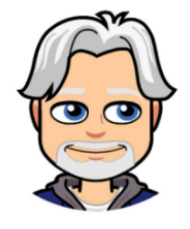 Jeff Herring is "The Content Marketing Guy". His students discover how to create and market their content for more prospects, publicity, and profits.
As a former counseling psychologist Jeff began to write a syndicated relationship column. Then he decided to "trade his counseling couch for a marketing mouse".  Jeff is the creator of Magnetic Meme Marketing Secrets. Jeff teaches his system to his students around the world so they can get their life changing message to people who can only hear it from them.
Why does he do all this?
So you can make a difference and a profit.