1-Click Registration for this week's Results Now Webinar –
"CA$H In On Your Content – Rapid Info-Product Creation Secrets"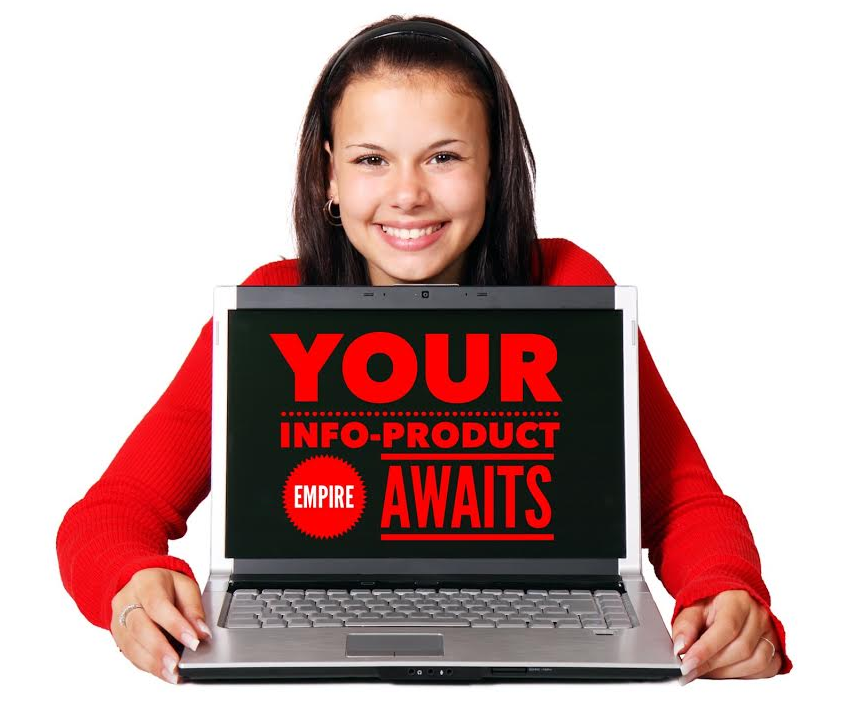 3 Costly Info-Product Mistakes (and more…)
"How to CA$H In On Your Content"
Get Your Info-Product Wisdom Here
You have many, many info product ideas inside that brain of yours. Part of my job is to help you unleash those ideas and then package them so that you can cash in on your content.

The Profitable Info-Product Mindset
Before we get to the  3 big mistakes, let's set this up well with the winning mindset.
When I work with clients and members who are struggling to create their first information product, the block is usually that they believe they have no info-product ideas at all.
The only way this can be true is if you've had a lobotomy.
The key word here about info-product ideas is information. If you have information about your niche and expertise inside your head, you have the seeds for not just one info-product, you have the seed for multiple info-products.
Around which you can build your info-product empire.
I know, I know. It's challenging to think about an info-product empire when you're still struggling with creating your first (or next) info-product. But just work with me here…
Every question you answer, virtually every thought you have about your niche can become an info-product. The key is in getting out of your head and into a form consumable by your customer. This is simply called "expertise packaging."
The reality is you are an info-product creation machine!
Info-Product Mistake #1
Biggest mistake I see? Making this too hard.
Many would be online entrepreneurs struggle with the notion that somewhere there is a secret Info-Product Creation Lab. In their mind's eye, this is where all the most successful info-product are thought up and created. The only people who have access to this secret lab are those on the inside.
Would you allow me to bust that myth for you?
You will? Great!
This. Is. Simple. Easy. Repeatable.
For example:
Right now can you come up with 3 big mistakes made in your niche or 5 tips you would give someone to help them reach a goal in your niche?
Then there you go! The outline for a good info-product!
Info-Product Mistake #2
Coming up with a product idea and falling in love with it before you discover if anyone wants it.
This one is so common and so deadly. And a little arrogant…
This mistake comes from the infamous "curse of knowledge" in which we believe that because we are the expert we know exactly what our market wants and needs.
Because of this I've seen so many online entrepreneurs spend weeks, months, even years creating an info-product they believe is a good idea and have fallen in love with, only to launch it and discover they are the only ones who wanted it.
The cure for this big mistake is to ask your prospects about their most important questions and their biggest challenges. Then design your resources around the answers.

Info-Product Mistake #3
Believing that once you create your first product you know all there is to know about product creation.
Getting your first one (or next one) done is great.
The reality is you're just getting started.
There are entry level product, signature products, mentor programs and masterminds still waiting to be created.
You want to get every edge you can with trainings, courses and mentors, while making this a life long pursuit.
The Power of Profitable Info-Products
Did you know you have an "info-product sweet spot"?
You do!
Would you like to locate it?
Keep reading…
Imagine a great big "X' – one line represents something you are really good at doing. You may be a natural at it or it may be a skill you acquired.
The other line represents something your ideal client prospects desperately need to know how to do.
Where those 2 lines cross is your "info-product sweet spot."
And from that "sweet spot" you can create multiple best selling info products your community will love!
Your Next Info-Product Success Steps
I'm getting a few people together this week to focus on how to cash in on your content with my rapid info-product creation strategies.
The highlight of the webinar will be a Live Demo with a client as we create the  outline for her info-product. You can follow along and leave with an outline of your first (or next) info-product completed.

Plus you'll get the profitable product creation mindset, which allows you to view this the right way so that you can do this the right way.
Join us here for CA$H In On Your Content – Rapid Info Product Creation Secrets
Your Info-Product GENIUS Tip
Pay very close attention to the questions asked by your prospects and customers.
Their questions, and the answers, are a great source of product ideas. And your customers will be eager to buy the answers in the form of your products and services.
Want to take this genius tip even further? Don't simply wait on their questions. On a regular basis ask your prospects about their most important questions and their biggest challenges.
There's profitable product creation gold in those questions and answers!
Connection PS – Join in the conversation below with your comments and questions.