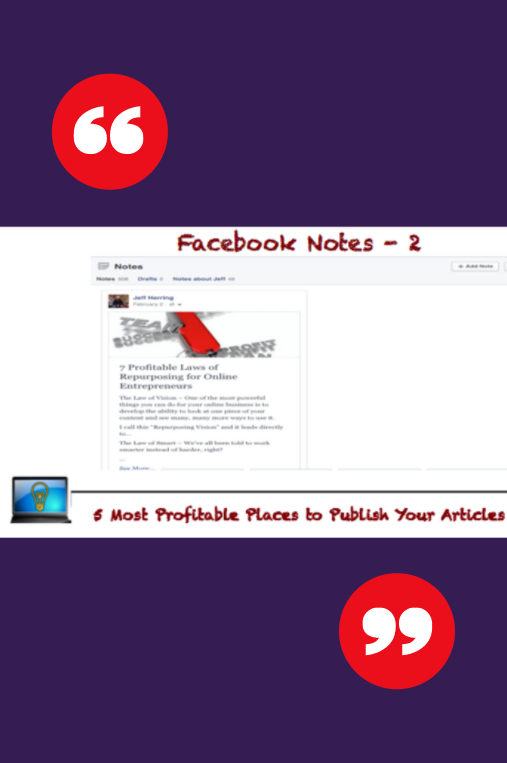 Why would you want to publish your articles in as many places as possible?
Well, if you're fishing for fun, then just one line in the water is all you need.
But it you're fishing to eat, to grow your business, then you want as many lines in the water as possible.
One of the most powerful places to publish your articles is on Facebook Notes. Watch this brief video on how to publish your articles on Facebook Notes:
Now you can grab your free instant access to "21 Profitable Blog Post & Article Ideas" when you click here

Get started here