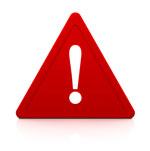 Content creation is one of the most powerful skills you can master to have a ridiculously successful online business.
And you do want a ridiculously successful online business, don't you?
3 Big Mistakes
At the same time there are many mistakes beginners and even experienced entrepreneurs make. Here are just 3 of the many mistakes, and more importantly, what to do instead.
Content Creation Mistake #1 – Failure to begin – The fear usually shows up as procrastination, perfectionism, or fear of what other will think.
What to do instead: Get started dammit! The next time you are tempted to procrastinate, do it now and procrastinate later. People will criticize your stuff – it's part of being online – it also means you've been found, which is a good thing.
And this perfectionism stuff, c'mon. It is not noble to be a perfectionist. In fact, it is selfish, because perfectionism deprives the world of you and your life changing message.
Content Creation Mistake #2 – Failure to engage your audience – The cardinal sin is to bore your prospects. It is not necessary to bore your audience in order to deliver your message. With online content marketing, you do not have to follow all the picky little rules of order. You can have fun with this…
What to so instead: Even if it is not in your nature, find a way to entertain and you will make more money. It's as simple as that folks. Tell stories, give examples, look at what everyone else is doing and do some things differently.
Content Creation Mistake #3 – Failure to ask for an action – That means failure to ask them to take the next success steps. So many people are just glad someone is reading their stuff and shy away from asking them to do anything, to take any action.
What to so instead: Always ask for the next action. Always provide another way for your prospects to engage with you, spend money with you, or both. If you have resources that will help them and make a difference in their lives and you don't offer them to your prospects, you are actually doing them a disservice.
And I know you don't want to do that, right?
Avoid these 3 mistakes and get good at what to do instead. Then get ready to profit with your content creation.
Bonus Tip – The absolute best way to get prolific at content creation is to use content creation templates, which will increase your creativity.
You can grab your Free Instant Access to one of my most power Content Creation Templates when you visit http://Jeffherring.com/jh/3mistakes/
You not only get the template, you'll get to look over my shoulder in a video where I create content using the 3 Mistakes Content Creation Template