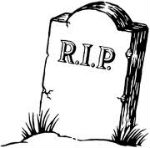 Article Marketing has been, for years, a the best way to get free traffic to your websites or blogs, or anywhere you want traffic to go.
And I know you want to get high quality traffic, right?
At the time of this writing, I've been online full time for 6 years. And in those 6 years I've heard or been told that Article Marketing is dead many, many, many times.
I've gotten to where I have come to look forward to someone announcing that Article Marketing is dead.
Why?
Because each and every time this is announced, my students and I make more money.
Now how does that happen? Well, I'm going to reveal that to you in just a moment. But first I'm going to let you in on a dirty little secret that will shock you at first, and then set you free to profit.
A Dirty Little Secret
The dirty little secret is there is an unlimited amount of crappy content online. In face, most online content is crappy.
And this is good news for you. Why? Because all the Google changes, Panda I and II, and any other Google changes, are directed at cleaning out the crap. So if you write crappy articles and spread them all over the internet, Google is, in fact, out to get you.
When the crap is cleaned out, the cream rises.
So what has happened and is happening, is that the crappy content is getting cleaned out. And this is a good thing, because the cream gets to rise to the top.
Now you have a choice
When you create great quality content you are safe. When you create great quality content that is fresh and new, you are safe.
So now you have a choice. You can create great quality fresh content or you can be one of those marketers who has to change their ENTIRE business strategy every time Google sneezes.
The choice is clear. This choice, and the results that come from it, is THE reason why I and my students have not only survived all the many change of Google (Google Sneezes), we have thrived through them and will continue to do so.
So what is your choice?
So will you create crap that will work for a little while and then get devalued or even removed by Google? Or will you create, or perhaps learn how to create, great quality fresh content that will serve you well now and forever?
If your choice is to create great quality fresh content, then I have something for you.