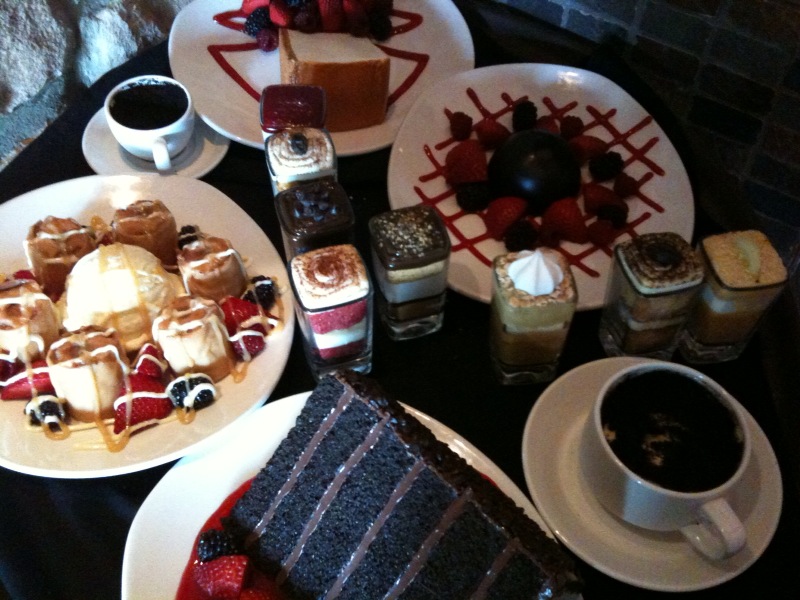 I took my sons to P.F. Chang's on Sunday after church. Tough gig I know.
We had a great meal. Caleb (7) even fell in love with the sauce and ate his entire meal (rare event). Erika was a great waitress.
And then she brought the dessert tray to the left, with the ample array of choices.
Notice in the middle of the large offerings you'll see smaller desserts in what look like large shot glasses.
They are basically smaller versions of large desserts – what a great repurposing idea! They took a larger version of something that may be too much for some folks to consume at the moment, and created a smaller version which is basically a large sample.
Brilliant!
So the question becomes "How can you as an information marketer do the same kind of repurposing with your larger resources that may be too large for some right now, but gives them a taste of what you have to offer?"
P.S. – Yeah, I'm hungry now too…