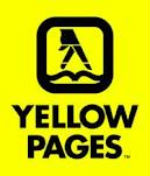 It doesn't make sense to promote your Yellow Pages ad in your other advertising. Why would you direct a potential customer to the only medium that puts you directly next to all of your competitors?
Think about with me. You are actually sending your prospects and potential customers to a page that has listed out, for their convenience, every single one of your major competitors. When put that way, it makes no sense whatsoever, now, does it?
Did you know it is common marketing "wisdom" to promote your Yellow Page as in your other advertising and marketing venues? This is dumb. Read on for what to do instead.
As I've said many times before, don't do what most people do because most people are both wrong and broke.
In fact, one of the mantras I repeat to myself each morning is:
Do the opposite of whatever the majority does. Run toward the fire.
Now before you stop reading this article and run into an actual burning building, realize this is a metaphor for doing the opposite of what most people do.
You job is to run toward the obstacles in your business and create solutions with what you learn in this and other of my resources that I will tell you about in just a minute.
Leave the burning building to your local fire department.
Half your advertising budget… really?
It's not uncommon for a small business to devote half of its advertising budget to Yellow Pages advertising. This used to be a must-buy for any type of local, community, or neighborhood service company.
When there was a problem, your furnace was broken, your toilet was backed up, or you had to get your grease trap cleaned at your restaurant, you usually let your fingers do the walking. But this approach has changed with the proliferation of directories and web-based or cell-based alternatives including services like Angie's List, Yelp, Craigslist, Foursquare, and specialized mobile apps.
Yet the antique Yellow Pages book gets delivered to my driveway and probably yours each year. I have one student who keeps his only to use as a prop in speaking engagements. He tells the audience that he discovered a useless antique in his hotel room, then holds up the phone book.
Always expensive
Yellow Pages advertising was always expensive, but often a necessary evil. Plus, their sales forces often approached your business like storm troopers, using scare tactics to get you to buy, and buy big.
If last year's ad was not successful, then these salespeople tell you that you just need a bigger ad, or more than one ad, or both.
And once you did make a decision, you were then stuck with it for an entire year.
Bottom Line – You can get Free Instant Access to all 10 of the No BS Grassroots Marketing Inconvenient Truths when you visit http://GrassrootsMarketingBonus.com
And if you like the tips in these Inconvenient Truths, your are going to love Dan Kennedy and his co-author Dan Slutsky's new book "No B.S. Grassroots Marketing: Ultimate No Holds Barred Take No Prisoners Guide To Growing Sales and Profits of Small Businesses."
From Dan Kennedy, the provocative, truth-telling author of seven popular No B.S. books, thirteen business books total; a serial, successful, multi-millionaire entrepreneur; trusted marketing advisor, consultant and coach to hundreds of private entrepreneurial clients running businesses from $1-million to $1-billion in size; and he influences well over 1-million independent business owners annually through his newsletters, tele-coaching programs, local Chapters and Kennedy Study Groups meeting in over 100 cities, and a network of top niched consultants in nearly 150 different business and industry categories and professions.