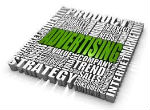 Advertising is not the only answer to a need for customers or sales. Advertising may not even be the best answer. Advertising relied on out of context of marketing fails more often than not. And the least effective advertising, shunned by consumers, is advertising lacking personal relevance to those customers.
Much disappointment, frustration and failure can be traced to the fool's mission of finding a single, simple solution to a complex problem or opportunity. ~ Dan Kennedy
As a small business owner, you may have noticed that there are some major problems with marketing, and they're going to get worse.
In the near future, the traditional advertising media will become less cost effective for most average businesses. The non-traditional marketing approaches will become increasingly difficult to adapt and manage. You'll be besieged by throngs of salespeople touting stats that prove their station, publication, or cyber stuff will bring you business.
Making your marketing and advertising money work smarter
To make your marketing and advertising money work smarter, you'll need to re-evaluate ALL of your marketing. Though it's impossible to start with a clean slate, you can start with a fresh focus called "zero- based marketing."
Look for alternatives and supplements in places you never thought of before. You'll need to examine different and unique approaches to marketing that all work synergistically together while seamlessly functioning within your operation.
Now that you see most of the problems, you can start working on your "No- B.S. Marketer" strategies, plans, tactics, and solutions.
Zero-Based based Marketing marketing might also be called "clean-slate" or "start anew marketing."
This means setting aside all pre-conceived notions, all personal likes and preferences, all existent methods, all habits, every "but this is the way we've always done…"'s, and taking an entirely fresh look at what works best and can deliver the best customers at the best cost, in your particular situation.
This is not always easy to do.
This may very well mean going back to the future, to focus on very un-sexy grassroots opportunities and methods, and giving them greater priority than the newest, most talked about, most hyped media.
Some suggestions:
Direct Mail – while some think of this as either out-dated or the opposite, a brand new discovery, it's been here all along as a great source of attracting new customers and keeping them coming back.
Customer Appreciation Events – Many businesses and practices hold a "thank you party" for customers. This is up close, personal and profitable.
It may very well mean going back to basics of direct customer contact, effective salesmanship, and quality relationships. It means approaching the entirety of your marketing with no biases for your present methods, no biases against any method. Everything on the table.
Bottom Line – You can get Free Instant Access to all 10 of the No BS Grassroots Marketing Inconvenient Truths when you visit http://GrassrootsMarketingBonus.com
And if you like the tips in these Inconvenient Truths, your are going to love Dan Kennedy and his co-author Dan Slutsky's new book "No B.S. Grassroots Marketing: Ultimate No Holds Barred Take No Prisoners Guide To Growing Sales and Profits of Small Businesses."
From Dan Kennedy, the provocative, truth-telling author of seven popular No B.S. books, thirteen business books total; a serial, successful, multi-millionaire entrepreneur; trusted marketing advisor, consultant and coach to hundreds of private entrepreneurial clients running businesses from $1-million to $1-billion in size; and he influences well over 1-million independent business owners annually through his newsletters, tele-coaching programs, local Chapters and Kennedy Study Groups meeting in over 100 cities, and a network of top niched consultants in nearly 150 different business and industry categories and professions.