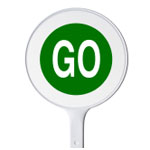 For the last 2 years I've spoken at the Niche Affiliate Marketing Seminar (NAMS) in Atlanta twice a year, and I'm on the permanent faculty.
The goal has been to provide you with leading edge strategies for building and profiting from your business. The problem has been that even though we do it twice a year, some people have not been able to make it to Atlanta.
So for NAMS 5 we are bring the show straight to YOU, with some incredible deals thrown in!
So, here's the deal:
1) You don't have to travel – NAMS5 (2011 part one) will be in the comfort of your own home or office. It's all virtual, so you can dip your toe in without risking anything.
2) NAMS6 (2011 part two) will be our usual intense weekend gathering with 20 instructors and a ton of like-minded marketers.
3) And in between, we're going to have weekly sessions to dig deeper and give you a ton of instruction on how to move forward – no matter what your experience level is.
4) This is all for one low price… In fact, if you get your NAMS5 ticket by January 10th, NAMS6 is added at no extra charge! Be sure to use Coupon Code UnderTheWire to receive $100 off!
Go watch the video where it's all explained.
Click here to watch the video, get all the details and come on board now!
Don't miss this…