If your #1 desire is to get more sales and subscribers, then I've got a marketing with memes tip here you need to learn about FAST.
The Big Idea Behind This Is: Use Memes In Your Marketing 
Listen closely on this tip: create and market memes to bring in more sales and subscribers.
The most important thing to get with this tip is if you think memes are just for fun and humor, you're leaving a lot of visibility, traffic, subscribers, and profit on the table.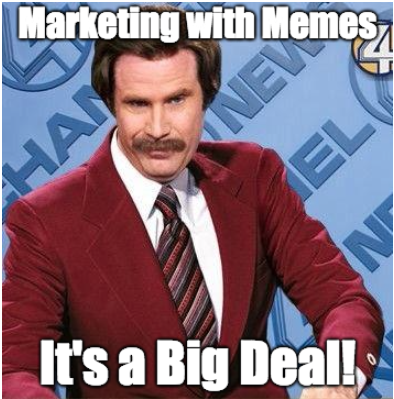 This tip is critical to online entrepreneurs success because  very few marketers know how to use memes for more subscribers and sales. When you learn how to market with memes, you will be ahead of your competition and more of a "category of one" in your niche.
So the thing for you to do here is to sign up for the upcoming Marketing with Memes webinar called:
"Meme Marketing Decoded: The Top 3 Secrets Every Online Entrepreneur Needs to Know"
Did this get you excited? Well, if you liked this article, you'll LOVE this amazing brand new free webinar coming up on how to get more sales and subscribers. It's called "Meme Marketing Decoded: The Top 3 Secrets Every Online Entrepreneur Needs to Know"" and you can grab it here: http://JeffHerring.com/meme-marketing