Click here to join us as we interview our friend and colleague Mike Stewart for a presentation on what it really takes to leverage internet marketing to help local businesses.
Here's what Mike has to say:
"No doubt you have seen several online experts touting local businesses are a goldmine of opportunity… and I agree.

But I doubt many have gone out and met face to face with business owners and sold them internet marketing services.

I REALLY HAVE ! !

Be warned,,,

It is not an easy sell if you don't know how to speak the language of a local business owner. They don't understand or want to hear internet marketing geek speak."
So if you have ever thought about creating a business out of helping local businesses with your internet marketing knowledge, then this is the webinar for you
The Truth About Building a Local Business Internet Marketing Agency
Coming this Thursday March 17, 2011
5 pm Pacific / 6 pm Mountain / 7 pm Central / 8 pm Eastern / 1 am UK

CLICK HERE to join us!
What This Is Not
This is not a preview for some $2,000 course by someone that has never done it themselves but is going to tell you how to do it. While helping local businesses is all the rage right now, very few of the so-called gurus are doing it, or have ever done it themselves. These ARE NOT the folks you want to learn from…
What This Is
A 60+ minute webinar by someone who is sitting nose to nose with business owners everyday and showing them how internet marketing (the things we take for granted) can help their businesses in the new economy. These ARE the folks you want to learn from…
We are looking forward to Thursday Night and we want you to join us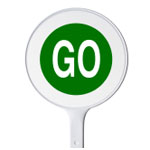 ! Even if you know you cannot make the time, register anyway, so we can send you the link to the Webinar Replay as soon as it becomes available (usually within 48 hours).