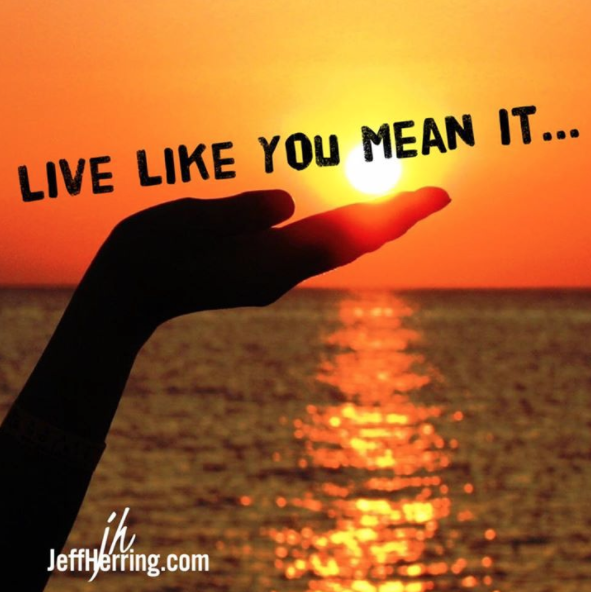 This weekend I was reading a book called Forsaking Home by A. American. It's a survivalist series about surviving after "the grid" does down.
This line
"Live like you mean it"
jumped off the page at me!
So I ran over to my Typorama app on my iPhone (yes, I get the irony) and turned it into a nice little meme for Instagram, etc.
Since most people don't "live like you mean it" it's going to be my slogan for awhile…
What does "live like you mean it" mean to you?
I'd love to hear in the comments below:
You can follow me on Instagram here