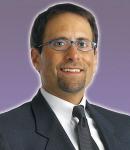 Did you know that Alex Mandossian took his 2001 annual income of $63, 700 and made it his hourly income by 2006 with the power of teleseminars?
And Alex showed the crowd at Tom Antion's Fusion Seminar in LA that all you really need are a message, a mouth and a mouse.
And it is TeleSeminar Secrets Season again! Alex will be teaching TeleSeminar Secrets again in December, and you can be one of
the first 24 to come in thru me and get lots of special discounts and extras.
While you cannot register yet, you can click on the links above to be the first to know when registration opens so you can be one of
the first 24!