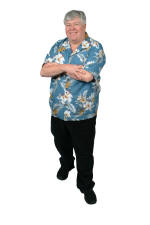 Mike Stewart was definitely "on" today! He showed the audience at Tom Antion's Fusion Seminar how easy it can be to get audio and video up on your web site or blog.
On Friday when Denise Wakeman of the Blog Squad  was presenting, she complemented me on the videos on this very blog. Mike is who I learned the skills from to be able to do it.
Get your copy of Mike's latest resource Virtual Video Coaching – just click here!