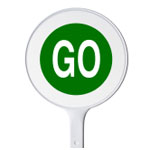 My good friend and colleague Kathleen Gage has created a Free Video Series on How to Build a Successful Coaching and Consulting Business. This leading up to her "New Horizons TeleSummit – Learn How to Build a Six Figure Coaching and Consulting Business" which, incredibly, is also free!
Grab your Free Videos here
Along with the Free Videos, you'll gain access to 12 experts – ALL have built their own highly successful multiple six figure income coaching and consulting businesses. You won't get the "same old same old here is what I did to be great,  you do it too" kind of thing that leaves you hanging. You'll get access to what each of us are doing Right Now to continue to grow our businesses every day.
This happens on Feb. 23 – 24, and I'll be speaking on Thursday the 24th (one of 3 "token males" – YAY!) and Maritza speaks on Wednesday the 23rd.
Click here for the Free Video Series and to gain access to the "New Horizons TeleSummit – Learn How to Build a Six Figure Coaching and Consulting Business"