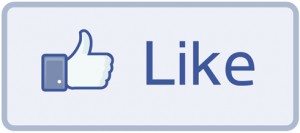 Question:
I use a Facebook Fan Page for my business. I seem to be able to get people to visit my page for the first time, but have trouble getting any repeat visitors. How can I attract more repeat visitors?
Answer: Great question that many business owners are asking. They, like you, have heard about the value of using Facebook as a tool to attract new customers…you just don't know how to do it yet.
Now, since you have not told me what type of business you are in, I'm going to be giving you some general tips. The danger here is for you to read a tip and think "Well, that wouldn't work in my business."
I encourage to consider the notion that you could be so wrong about that. Just play with the question of "How could I use this in my business if I had to?" The answers may surprise you, and you may even profit from the answers.
Now on to your question…
Here are some tips for getting repeat visitors to your Facebook Business Page:
1) Ask them to return. Have to start here, because though it seems so obvious, many business owners never ask for a return visit.
2) Give them a reason to return. Not only ask them to return, tell them why and what's in it for them.
3) Ask questions that your customers would be interested in. This engages them in participating and returning.
4 ) Create a regular feature. This is one of the best strategies for bringing people back. Choose a day to run a regular feature and then do it the same time each week. It could be an article, a video, whatever fits for your customers. Of course ask them to comment on your regular feature.
5) Deliver great information in a series. For example, a 3 part series could be spread over several days. At the end of each day invite folks back for the next installment.
6) Show your playful side. Choose a humorous picture, video or quote and ask people to comment on it.
Any one of these tips will help you get repeat visitors. I wonder what could happen if you used all six…?