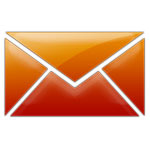 Here we are in the middle of another gift giving season. Instead of giving gifts we think someone wants or acting thrilled to receive a gift that you do not like, what would it be like to give and receive gifts of more lasting value this year?
The Gift of Gratitude – Would you like a simple, free and sure fire way to improve your life, and all you have to do is do this once a day? Once per day, slow down long enough to name at least three things for which you are grateful for that day. I've suggested this for a long time, and now more and more research is backing it up. Gratitude lifts your spirits. As master storyteller and author Andy Andrews says in his book "The Traveler's Gift" – "The seeds of depression cannot take root in a grateful heart."
The Gift of Reconciliation – Life is messy. We are not always right. Add those two ingredients together and you get conflict. Mix in a little pride and you've got a grudge. Poet Hugh Prather once said "Friends usually forgive and come back together because people need friends more than pride." Who might you need to "come back together" with this holiday season?
The Gift of Appreciation – Do you know of anyone that does not like to be appreciated? Me either. Appreciation has a long shelf life, and a little bit can go a long way. At the same time, a lack of appreciation can such the joy from a person. While both men and women enjoy being appreciated, in my work as a relationship coach I have found that appreciation is a deep emotional need for many men.
The Gift of Connection – Do you have friends that you do not see or speak with on a regular basis and yet when you do get together you just pick up right where you left off? That's the power of connection. We are social creatures and need to feel connected to others. Who in your world is feeling disconnected and would love to be included in your world?
The Gift of Dream Fulfillment – Billy Joel sang "Everybody has a dream……" and it is true. One of the factors that allows me to do all that I do in my career is that I am having so much fun living out my dreams. What is your dreams(s)? Are you living them out? Have you left them behind somewhere? What would you dare to dream and do if you could eliminate fear? What old dreams could you pick up and what new dreams could you begin in the coming year?
The Gift of Rest – We live in a culture that no longer values rest. Instead we value getting more done in less time, and admire people that get little sleep in order to do more. And yet more and more research is pouring in demonstrating that which we have always known – bad things happen when you do not get enough rest. The truth of the matter is you will get your rest one way or another: either you will get it intentionally and proactively by choice or you will get it unintentionally and reactively by force when your body gets sick to make you rest.
The Gift of Presence – One of the most profound answers I ever received from a pastor friend came when I asked him how does he know what to say when he visits someone that is sick or injured in the hospital. His answer has stayed with me for years: "It's not so much what you say. Often it is just you being there." Who needs the gift of your presence?
The Gift of Thanking Someone – All of us have had special people touch our lives in a way that has greatly impacted us. I have learned that it is really quite fun to thank someone who has helped me along the way, because the delight in their eyes is such a kick. Who goes on your gratitude list this year?
My challenge for you would be to finish reading this article and go thank them. Call them, email them, write them, go see them. Thank them.