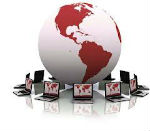 Highly profitable webinars require you to make an offer at some point during your webinar. Yet so many marketers are either afraid to make offers or make offers very poorly.
To make a profit, you do need to make an offer. And you do want to make a profit, right?
So in this article I'm going to offer you several thoughts about, then reasons and strategies for making offers on your webinars.
The worst thing you can do is be scared about making offers. When you don't make offers on a regular basis, you are teaching your prospect and list community that you are worse than a commodity. You are teaching them that you are a charity. Then when you finally do get up the courage to make an offer, your prospects get mad at you because you have taught them that everything is free. You need to make offers so your followers quickly learn you are a for profit business.
The best way to get good at this is to make offers. You need to practice to the point where it simply comes natural for you.
Most marketers will wait until the end of the webinar. and this is fine. Another way to do it is to take a few moments at the halfway point of your webinar, (call it halftime if you like) and make a brief offer. It's a great way to check the responsiveness of your audience. You can also say as you get ready to take the "halftime break" that the best content will come after the halftime offer.
While you can occasionally hold a webinar without an offer, it's best not to make a practice of this. When you consistently hold webinars without making an offer, you are doing something deadly without even knowing it. Are you ready for this? When you consistently do webinars without making an offer, you are educating your prospects and list community on what they need to do, and setting them up to buy from someone else. Essentially you are working for your competition when you do not make an offer on your webinars.
Here's the bottom line: to not offer your community the resources to take the next steps in their business is to do a disservice to them. Therefore, when you don't make offers on your webinars, you are doing a huge disservice to those you serve with your webinars.
You can learn more about our unique methods for making offers on both live and rebroadcast webinars in our 3 Part Free Training Series when you visit http://6FigureWebinarTraining.com
You'll discover how to create and present your own Highly Profitable Webinars and Webinar Rebroadcasts, and much more.
Brought to you by Jeff Herring – The King of Content Marketing [and Webinars are a great way to market your content!]