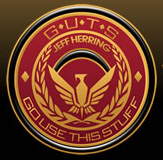 This Tuesday Night June 8 at 9 pm Eastern I'll be holding a Brand New Free TeleSeminar with some never before revealed secrets about how to create powerful prospect and profit pulling content with your articles.
7 Things You Must Know Before You Write Your Next Article
Tuesday June 8th – 6 pm Pacific / 9 pm Eastern
Click here to register!
One of the many things you will learn is the ONE THING (which turns into many things) that most marketers do not get about Article Marketing that can change your business forever…when you use it!
So go to JeffHerringTeleSeminars.com to register and I look forward to chatting with you tomorrow night!