Jeff Herring's

New Year's Weekend Deal Do It Now!
"Imagine Being Able to Have Direct Access to Me to Answer the Exact Questions You Struggle with, Get Unstuck, and Go Further Faster!"
If you've been wishing you could get affordable and personal guidance directly from ME (not someone on my team, an autoresponder or a product) then read this short message:
>
"Jeff, here's what I love about the unique way you answer questions:
1) You hold our hand so we feel confident that we can do it
2) You hold our feet to the fire to hold us accountable to do it
3) You have a way of taking our questions and building an entire business around the answer!"
After all, I've been building my online and offline businesses with content since 1994 - over 26 years! And I've taught thousands of people around the world just like you to be successful at building a profitable business to LOVE. It's what I love to do!
Plus, I'm the ONLY person I know of who combines 25 years of experience as a counseling psychologist helping people get unstuck in their personal lives with 15 years of helping online entrepreneurs build successful businesses!
You might say I "traded my counseling couch for a marketing mouse!"
It's a combination that no one else out there can bring to the table to help you grow further faster!
But this is not about me - it's about YOU.
Let me ask you a few questions.
Are you:
Confused about where and how to get started?
Frustrated not knowing what to do next?
"Almost" done with your website/blog, but it's been weeks or months without any progress?
Worried about creating content that others will want to read, listen to, or watch?
Overwhelmed with branding/getting visible is a sea of other people doing what you do?
Not sure what social media to use - Facebook, Twitter, YouTube, Instagram, Pinterest, LinkedIn, Medium, much less how to use them?
Don't know how to get good high quality traffic to your site and offerings, over and over again?
Get stuck on the technology?
Struggle with fear of success, fear of failure, and/or other fears?
At a loss about how to build a list community who will want to hear from you and buy what you have to offer?
Struggle with consistency, simplicity, and variety in your marketing?
Wanting to know how to create info-products people will love to buy from you?
Wanting the real secrets behind running a profitable 6-7 figure business from home?
Not sure how to create and market products and resources your customers will buy right away?
Know you must repurpose but don't know how?
Wishing you could pick the brain of someone who has been there, done that, and is still doing it every day?
If You Answered
"YES"

to Any of the Above Questions,
Then THIS is for YOU!

I've Created Something Very Special for YOU!
>
It's called my ONE YEAR Daily Email Coaching program. And you get exactly what the name implies: a LIFETIME of email coaching with me. Answers to your questions. By email. From me. Daily. 5 days a week.
This program was created for online entrepreneurs, content marketers, authors, and coaches - and those who aspire to be - who want to build your business, get your message out, make a difference in the world, and make a great income while designing your life.
Signing up for ONE YEAR Email Coaching with Jeff is one of the wisest investments you can make in your online marketing business!
Why?
Because ONE YEAR Email Coaching is just that - ONE YEAR access to me via email for ONE YEAR!
| | | |
| --- | --- | --- |
| | Here's What ONE YEAR Email Coaching Will Do for YOU: | |
Almost Instant Feedback

All your pressing questions will be answered via email Monday – Friday minus holidays. You'll receive your answers within 24 hours. This gives me time to get off a coaching session and be able to think through my response so you get the best response.

Answer to Specific Questions

You'll get answers to any specific questions you have, when you have them. If you have crazy big questions like "how do I make money online?" then I'll direct you to one of my training programs. When you ask specific questions, you'll get specific actionable answers that will move you forward faster.

The Kind of Help You Need - When You Need It

For ONE YEAR, I'll answer your questions you think of day or night, 24 hours a day, like the questions which haunt you in the middle of the night: fire off any question you have  to me, go back to sleep soundly and you'll get your answer the next day.

Honest Feedback

Want to know if your idea is awesome or stinks? I'll tell you the truth. I'll also tell you how to take your ideas and improve on them so you maximize your impact and income.

Inspiration & Confidence!

When you're feeling low or stuck or ready to quit, I'll be there for you, in your inbox ready to cheer you on, and help you KNOW that you CAN do this. My clients tell me this is priceless!

Resources & Links

If you don't know how to do something don't spend hours searching the internet. More than likely I have a resource to share with you. Ask me first. I'll point you in the right direction saving you tons of time and money.
I get ALL KIND of questions every day from my clients. Here are a few examples of recent questions:
| | | |
| --- | --- | --- |
| | No Question is Off Limits! | |
Ask Me Anything Like:
How to get paid to create your information products?
What do I say if I go live on Facebook or another platform?
How do I get over being afraid to ask for money?
How much should I charge f0r my new info product?
How can I know if my content is good enough to publish?
Do I need to have a website before I sell a product?
Which social media site is the best for me?
What do I do with a small list?
Should I pay  for traffic?
I'm scared to make offers - what should I do?
How do I stay consistent, keep it simple, and provide value and variety?
How can I repurpose without getting a duplicate content penalty?
How long should my video be?
Should I do a video sales letter or a regular one?
And on... and on... and on...
This is my "You'll Never Be Left Hanging" Promise & Guarantee!
One Call Could Save You Hundreds or Thousands...
If you're thinking of buying a product, training or course, or are considering hiring someone to help with something, you can run it by me first. I could save you hundreds or thousands of dollars.
If I don't know the answer I won't make something up just to look good. I'll tell you I don't know and either find out or point you  to one of my connections who has the answer and/or to a resource I know will help you.
I can tell you with confidence that after decades of helping people get the results they want and building a thriving 6 figure business, there is not much I won't be able to answer about content marketing and building a successful business. I can shorten your learning curve and help you avoid critical mistakes.
And if I don't know the answer, I have friends who do, and I'll ask them for you!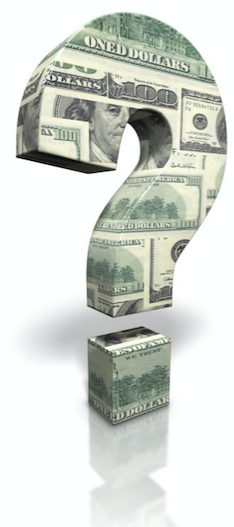 Are you an online entrepreneur who wants to build a thriving online business, but not sure how to get there?
Wonderful! Answer these questions:
1. Are you already someone who never has a question about what to do next to build your business? (If no, go to #2)
2. Are you willing and able to spend hundreds or thousands of dollars in an expensive coaching program run by someone who has never done it themselves? (If no, go to #3)
3. Are you willing and able to pay an experienced marketer who still does it every day tens of thousands of dollars just to coach you every day? (If no, go to #4)
4. Become a Member of "Email Coaching with Jeff" and get your first question answered today!.
Hope that makes things easier for you, whatever you decide to do.
IMPORTANT: There Are Rules
These are more like "things that go without saying" - I just want to be clear about our expectations. So here are the guidelines:
Send me one question per day, Monday through Friday -  If you send me more than one question I'll only answer the first one. [and may give you wrong answers for the others;-)] Seriously, I've found if I answer more than one question a day it will be easy for you to get overwhelmed and frozen. Let's just avoid that in advance. And remember, you've got tomorrow!
Holidays and weekends are off days - And I don't mean like National Pumpkin Day. Bank holidays, Christmas Eve, Christmas, and announced vacations. To do otherwise would be really bad modeling for you.
You'll have your answer within 24 hours - Please don't re-send your question 2 hours later asking for an answer. This will just annoy me. I have time set aside for you and I promise I'll respond when I'm able to thoughtfully give you an answer instead of rushing just to get it done fast. (Also remember, if you send me an email on Friday at 4 PM, it's likely you won't hear from me until Monday.)
The content of your questions is totally up to you - It can be advice on anything you like - nothing is off limits. While I'm not a super techie, I have access to some super-techies on my team and will answer those types of questions the best I can with help from them. Keep in mind generic questions like "How do I make money with my content?" are broad and I may point you to various resources first.
The more specific your questions, the more specific my answers and the faster you'll see results - For the very best use of our time, make your questions specific and realistic.
I'll always answer with my best advice, guidelines, and resources. You will always get the answer I feel will benefit you best. (Note: some of these resources may be more in-depth training courses that will help you better than I can with answering just one question and I may receive a commission for recommending those resources. I will ONLY refer you to resources that I would use or have used myself.)
Implement the changes and suggestions I make. Work at your own pace. Don't worry, more questions will naturally come up as you implement strategies I give you, so that's why you'll get to…
Rinse and repeat!
BONUS 1 - An initial "get to know each other" session - we'll meet on Zoom for up to an hour so I can learn more about you, your niche, and where you want to go! All new members get this Bonus! - (VALUE - $497)
BONUS 2 - One Additional Zoom Session a Year with me - only for the first 10 to get started today! - (VALUE - $497)
SUPER BONUS - I'll design a Custom 30 Day Marketing Plan for you! - (VALUE - $997)
Me too... just about... but hang on there just a sec...
Before you click the brilliant "Buy" button below, just a word. I'm not interested in working with people who don't want to see results, and/or have unrealistic expectations.

You have to be willing to invest your time and money in your online business success. Not every piece of advice or resource I refer you to will be free. This is a business, and just like any business, it has expenses.
While I know how to build an online business on a shoestring budget because I have, I know what it takes to be successful in this business and I won't let you buy a bunch of cheapo crap just because it's cheap. I want you to succeed. Not buy a bunch of garbage that turns out to be useless.
So I'm going to ask you two very important questions... and I want you to be honest with yourself:
Question #1: Do you WANT to be a Successful Online
Entrepreneur and Build a Thriving Online Business?

Question #2: Or are you happy being in the same place
you are now, six months or even a year from now?
If you answered YES to question #1, AWESOME! Let's get started!
If you answered yes to question #2, come back in a year or so when you're ready to move forward and share your message with the world. But remember, I only have so many hours in the day, so this offer may not even be available then.

We may not know each other personally - or even from Facebook! -
but if you've read this far, I know one thing about you:
You're serious about finally making money with your online business, getting your unique message out the the world, & making a difference while making a profit.
So now there's only one more question:
How Much Is It Worth to You to Have a Solid Answer to ANY of Your
Biggest Questions - Pretty Much on Demand - When You Need It Most?
Good question, yes? But think about it. How much is it worth to you to have a direct line to me, literally in your pocket (with the email app on your phone), when you need my help the most?
How much is it worth to you to stop getting stuck, stop beating your head against a wall of uncertainty, bust through procrastination, and finally, FINALLY see your online business dreams become a reality? 
How much is it worth it to have an internationally-acclaimed, world known content marketing expert personally answer YOUR questions.
How much is it worth it to get to tap into the knowledge of someone who last year alone invested more than $25K in his own business education and systems to stay up-to-date and continue to create success?

This ONE YEAR Email Coaching Program includes everything outlined on this page. And it's only $4997, one time. I could easily charge $20,000 for ONE YEAR access to my brain (there are many other online coaches who do!). And now is your chance to never ever pay anything else to have me answer your emailed questions ... FOR ONE YEAR.
BUT - for a VERY limited time, because we're having a
NEW YEAR'S WEEKEND DEAL DO IT NOW SPECIAL -- you can jump on board for a
SINGLE ONE TIME ONLY PAYMENT OF JUST $497
Let's pretend you only do this for a year - that comes to less than $1.36 a DAY. Seriously?! How much do you pay for fancy coffee every day? Or for lunch at a fast food joint? You get to email me whenever you want for LESS than it'd be to take me out for a cup of coffee!!
And -- if you want to make it extra easy on your wallet, you can
even choose a 2 payment plan or a 3 payment plan.
We are only making this available for 10 people - MAXIMUM. Otherwise I could be working on email all day long and as much as I LOVE my clients, I have a business to run, too!
So HURRY and sign up for this RIGHT NOW.
Get ONE YEAR Email Coaching
Access to Jeff Herring
Normally $4997
But During this Special
3 Day NEW YEAR'S WEEKEND DEAL DO IT NOW! Period
Your Investment Is

OR - if you'd like to spread out the cash flow a little, here's a second
option for a payment plan with two payments of just $275 each.

OR - if you'd like to spread out the cash flow a little more, here's a

third option for a payment plan with 3 payments of just $197 each.




Due to the nature of this program, there are absolutely no refunds available.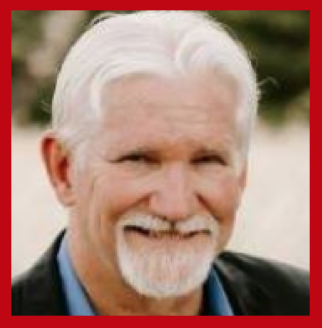 There's not much more I can tell you...
You may notice I've not included all kinds of crazy marketing tactics here. You either want to have direct access to someone with my expertise and experience or you don't.  Either way I wish you great success as an online entrepreneur. No arm twisting is ever needed...
So, if it's your turn to shine, now is the time to take action.
Helping you go further faster,
~ Jeff
Answers Already!!
Q: Who is this program for?
A: I know this isn't for everyone. That's why I offer several options including training, face-to-face consults, a multitude of courses and a mentoring program. It's also why I'm accepting 10 people into this special program at this rate. It's a specialized PRIVATE coaching option between you and me - this is not group coaching. If you want the benefits I describe on this page, then click the button above and let's get going now!
Q: Is the program always $4997?
A: Yes, after this introductory 3 day period, it will still be a great bargain at $4997 for direct access to me.
Q: What if I need to talk to you by phone?
A: This program is ONE YEAR Email Coaching Program, which means all of our interactions are through email as described on this page. If you want access to phone support, that is available to you in another program for an additional charge. Feel free to ask about it after you've registered for this one.
Q: How soon can I ask my first question?
A: Just as soon as you click the button above and get the "Congrats You're In" page with your super-secret email address just for you just for this program. NOTE: I'm trusting you to honor our agreement and never share this email address with anyone, and not to opt me in to anything. Ever. For both.
Q: Can I get my money back or is there a guarantee?
A: The only thing I can guarantee is I'll respond to your emails as I promise in this message, unless there are circumstances beyond my control (major emergencies, etc.) Due to the nature of this program there are absolutely no refunds available. Additionally, I cannot guarantee your results or that you'll make any money. Results depend on the client, how hard you work, and other issues I have no control over.  If you sign up for the 2 pay option and don't complete each payment as scheduled you will be removed from access to both me and this coaching program.
Get ONE YEAR Email Coaching
Access to Jeff Herring
Normally $4997
But During this Special
3 Day NEW YEAR'S WEEKEND DEAL DO IT NOW! Period
Your Investment Is

OR - if you'd like to spread out the cash flow a little, here's a second
option for a payment plan with two payments of just $275 each.




Due to the nature of this program, there are absolutely no refunds available.