Here's one of my all time favorite quotes:
"Everything should be made as simple as possible, but not simpler."
~ Al Einstein (always liked calling him Al)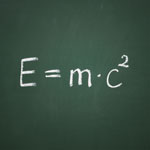 Too bad the Internet is not that way, huh?
And it's getting more and more complicated every day, with the next greatest best ever launch of something that is really only just
a piece of the puzzle and confuses you more…
I'm here to tell you that I am sick of it because it DOES NOT have to be that way!
And I'm ready to do something about it!!
My revolt against complication begins this Thursday Night, April 21st at 8 pm Eastern with a Brand New Free Webinar entitled:

"Cut the Crap – Let's Keep This Simple!"
https://www2.gotomeeting.com/register/194280507
Where I'll be revealing the 5 Simple Yet Powerful Strategies you must have for massive online success in any niche…
Click here to register – and in keeping with the theme of keeping it simple, I'll keep the webinar to 30 minutes or less…
Hope you'll join me on Thursday…
~ Jeff
"Cut the Crap – Let's Keep This Simple" Webinar
https://www2.gotomeeting.com/register/194280507