COOLKaching! Overview
Last night we launched the COOLKaching! beta program, made up of only INSIDYRS who took me up on a special invitation.
We launched with a brief 30 minute overview of the COOL process. See the slide over here =>
What came out was unplanned and magical, and not only did the members get excited, I did too!
Then I got an idea, realized something, and decided to sleep on it...
And woke up with this:
We can take 10 more in this program!!
I'd limited it to 10 to start and we quickly filled up. And the way we've got this structured, we can take 10 more!
This is a BETA program that will last 8 - 10 weeks
When I launch it to my entire community of 10s of thousands in 2018, it will go for between 1K and 2K
Insidyrs get to be a part of the BETA group for only $197
Watch the OverView Video below, get excited like we did, and use the big button below to join us!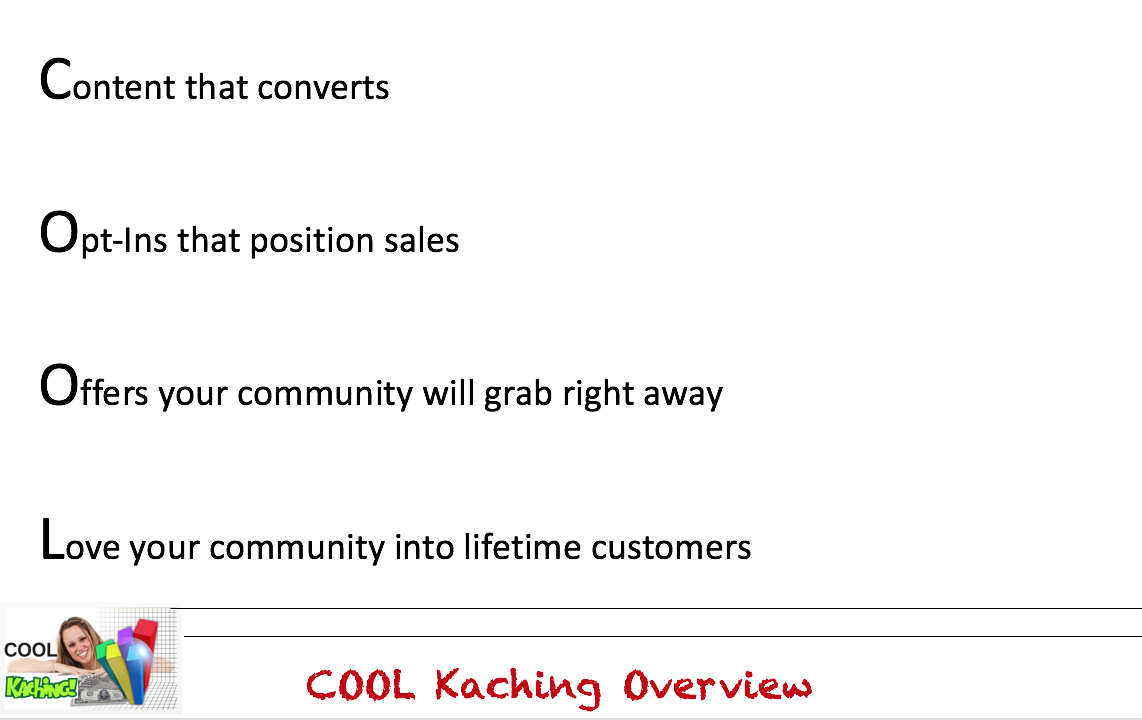 REMEMBER, ONLY 10!
And my guess is we'll fill up today 🙂