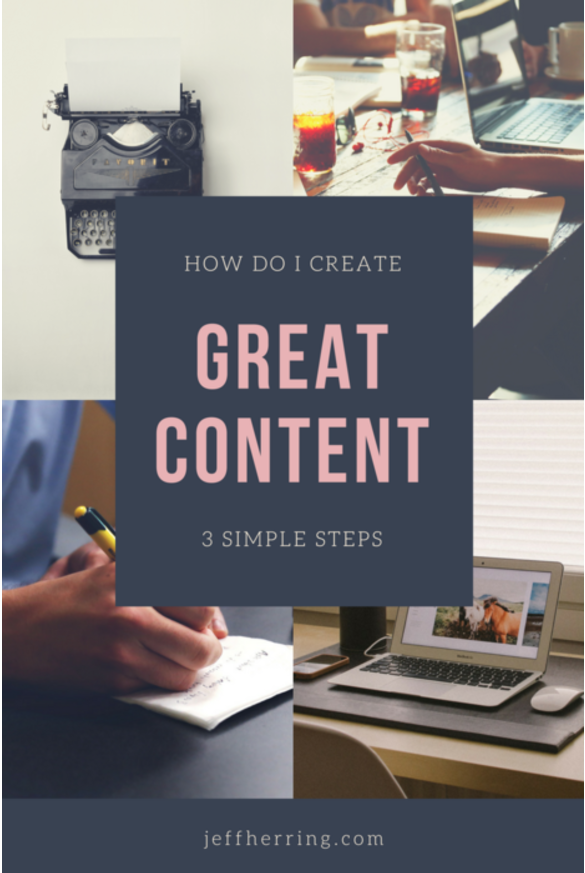 Thanks for a really great question!
I'll break it down to 3 simple steps for you. I could make it harder, but why? 🙂
Step 1 – Create Bad Content
In other words: Get Started. Now. Don't wait until you think you can do a great job. Just get started.
As St. Francis of Assisi told us:
First, do what is necessary. Then do what is possible. And suddenly you are doing the impossible
Step 2 – Leverage Content Creation Templates
Content creation templates give you ideas, writing prompts, and best of all, you'll never get the deadly "blinking cursor syndrome" – staring at a blank page with the blinking cursor taunting you.
Here's 21 idea starters to get you going:
Get 21 Profitable Content Creation Ideas <= click the link to download – and it will walk you through creating content around a topic in your niche.

Step 3 – Create Content Every Day
I know, I know, seems kinda impossible at first, right? (see quote above).
Content creation templates make this so much easier to do. And it gets easier with each piece of content you create.
And finally, the increased traffic and sales are motivating too!
Bonus Tip: And here's a tool to get you started:
21 Profitable Content Creation Ideas <= Click the link to grab this one!