Article Marketing is perfect for repurposing content. Here's why:
Imagine, if you will, what your life would be like if each time you needed to use your car to go somewhere, you had to create a brand new vehicle from scratch.
Want to go to Starbucks for a cup of Joe and the morning newspaper? Create a new vehicle.
Great seats to hear your favorite band? Need a new vehicle.
Off to see the latest popular movie? Hang on, gotta build a car.
Stressful, ridiculous and over the top, right?
Of course. The purpose of a vehicle is to get you to as many places as you want to go, over and over again, right?
So why do we as entrepreneurs believe we need to create a new piece of content each and every time we want or need content?
The Good News
The good news is that you don't need to recreate content every time. You can repurpose content in many ways.
You have probably heard about repurposing content before. I bet you have yet to grasp and access the full power of repurposing.
The above example with cars is a little crazy. And speaking of crazy, I bet you are also familiar with the standard definition of insanity.
"Doing the same thing, that does not work, over and over again, and expecting different results."
Well, Alex Mandossian and I have come up with a similar, but much more useful definition of Repurposing. "Repurposing is Hyper-Sanity – using the same thing over and over again and getting fantastic profit producing results."

So, are you ready to be hyper-sane and get fantastic profit producing results? Then you are really going want to keep this article within reach. What follows are 7 Text Repurposing Ideas for your Article Content.
And all from one piece of content.
1) Online Articles – Since I'm known as the Article Marketing Guy, it makes sense that I would begin with this one. Repurpose your content into a 400 – 500 word article on a specific topic from your niche. While there are many online Article Directories, I recommend you start with EzineArticles. They receive over 50 million unique visitors a month. You want to be in front of that much traffic.
2) Newsletter Articles – Bill Glazer will be teaching an entire blueprint on marketing with newsletters at the 2011 GKIC SuperConference in Chicago. Any content you create can and should be repurposed as articles for your newsletter(s).
Maritza, my wife and business partner, recently used a previous article of mine for our February newsletter. The original article was created in 1995. While it's been reworked and updated, it's still relevant today. That's flat out evergreen.
3) Blog series – Don't make the mistake of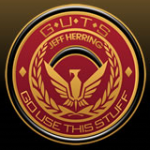 only getting one blog post out of a piece of content. Create a blog post series. How many blog posts could I get out of this article?
4) Email – Start an email off with a few sentences from your content and provide the link to read the rest of the content. I could make it harder for you, but why?
5) Tweet or Tweet Series – Tweet the title of your content with a link. You can tweet quotes from your content as well, with a link. You can also create a Tweet Series. Include one tip with each Tweet, with a link, of course.
6) Facebook Update or FB Update Series – Create a FB Update with the title of your content with a link. You can use sub-headings from your content with a link. You can also do a FB Update Series, including a link with each update.
Side Note 1: Now you can no longer say you don't know what to say on Twitter or Facebook.

7) A Compilation Book – Collect several pieces of content or articles around a topic. Deliver them in a small and inexpensive traditional book. Beats the heck out of the traditional business card when you are networking.
And now are you ready to discover even more about the Power of Repurposing? Then join us for a 60 minute TeleSeminar on "How to Maximize Your Article Content – The Top 7 Ways to Repurpose Your Article Content in Text" – Grab your seat at http://JeffHerring.com/teleseminar-2
Even if you are not able to catch the TeleSeminar Live, you'll get immediate access to the Audio Replay.
From Jeff Herring – The Article Marketing Guy and The Great Article Marketing Blog.