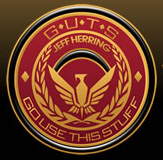 Yesterday marked the launch of ARTICLE MARKETING FOR BEGINNERS, perhaps my simplest and most affordable program to date.
Designed as a 12 week short term training program, each weekly lesson includes a video and a 2 – 5 page article taking you step-by-step on how to get started in article marketing and creating your content, building a strong web presence, and driving traffic.
Here's what one of the early purchasers of ARTICLE MARKETING FOR BEGINNERS, who has already completed her first lesson, has to say:
"I just did lesson #1 and think that alone is worth the price of admission. Can't wait for lesson #2!" ~ Judilynn Davis
Find out what she and others are talking about when you come on board at ARTICLE MARKETING FOR BEGINNERS.