Article Marketing provides you with the 5 essential components of massive online success: content creation, online visibility, traffic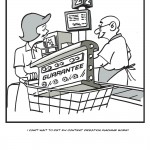 generation, list building, and product creation.
Today we are going to focus on content creation and why you need it now more than ever. Even with the internet, which continues to rapidly change, you still need great quality content.
Content is still King
It's been said, over and over and over again throughout the years, whenever there's something new that comes up, that content is no longer needed. I've heard this every time something new is introduced online. I've heard something like this nearly every month since I came online full-time years ago.
But folks, content is still King and Queen. So it's royalty on the net and always will be.
When audio came along, people said, nope, don't need content anymore. Folks, audio is simply (CLICK HERE to read the rest of the article and to receive an invitation to a 31 Minute Webinar on "How to Easily and Painlessly Create Killer Content in Minutes & Quickly Dominate Your Niche")