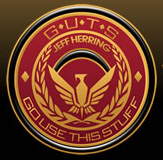 Building an Internet Business
Just Got a Whole Lot Easier
Article Marketing makes Content Creation so much easier and so much faster. This is a really good thing, because creating content is where many online marketers get stuck.
Staring at the blank screen
Many would be online entrepreneurs freeze up when they think about creating content. They go back to their English class in high school or college, think of their teacher with the Big Red Pen, and don't do a thing.
The really good news is that your English teacher is not here and writing for the Internet is so much different and easier.
300 words in 30 minutes or less
Yes, you too can create 300 or more words in 30 minutes or less. Make a list of 7 suggestions you would give to an ideal client around a topic in your niche. Then add about 50 or so words of explanation to one tip. Then do that 6 more times, once for each tip.
Where I went to school 7 x 50 or more equals 350 or more and Boom! there your have a 350 or more word piece of content, called an article that can work for you all over the world 24 hours a day.
Now that you can create content
Now that you can create content, it's time to avoid doing what most folks do. Most folks learn how to create content and then do nothing with it. Be one of the rare folks that takes this skill set and builds an entire business around it.
Here's 7 steps:
Click here for the rest of the article…