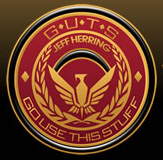 "Article Marketing Ain't Sexy!" – That's what a host recently said to me on her Blog Talk Radio Show. And you know what? She was right!
Article Marketing ain't sexy. BUT it sure does work for building your business. So thus begins a series of articles and video and more called "Article Marketing Ain't Sexy!"
Article Marketing Ain't Sexy! – But it Gives You the 7 Golden Keys of Internet Success in Any Niche
Article Marketing ain't sexy. But it does provide the 7 keys to being successful on the internet in any niche.
So let's take a closer look at these 7 keys:
Key 1 – A way to get started – Article Marketing is a great gateway for getting started on the internet. No matter your niche, you must have these 5 things working for you: Content Creation, Traffic Generation, List Building, Web Presence and Product Creation. This gateway provides all five faster, easier and with more ease of getting started than any other system on the Internet.
Key 2 – Content creation – When you consistently craft 300 – 500 word articles on a regular basis you can create all the content you will ever want whenever you want. Most beginners and even veterans get stuck here. You'll blow right past most people as an article marketer.
Key 3 – Traffic generation – I couldn't stop the traffic coming in to all my sites from all my articles if I wanted to and I sure as heck don't want to. When someone spends 3 – 5 minutes reading your article and then visits your site you are getting highly qualified traffic.
Key 4 – List building – It's been said that "the money is in the list." And it's true. With article marketing you build a highly qualified list of eager prospects you have raised their hand and said "I want more information on this topic and I want it from you."
Key 5 – Web presence – You want to be found all over your niche. This is the way to do it. Every one of your articles is an international article agent working for you 24/7 all over the world. And then when you repurpose, reuse and repackage your article content into other consumable forms your web presence grows larger and even larger.
Key 6 – Product creation – When you are creating your content you are creating your info products. Creating your info products is easy when you regularly create content.
Key 7 – A repeatable system – The core of the Article Marketing System – Content Creation, Traffic Generation, List Building, Web Presence and Product Creation – is repeatable over and over again as often as you wish. Once you have this system down you can continually build your online business.
Bonus Key: The bonus key that drives all the others is G*U*T*S – which means having the GUTS to Go Use This Stuff and take action every day.
And you can start by watching a quick 3 minute video when you visit http://ArticleMarketingforBeginners.com and checking out the incredibly affordable 90 day course at Article Marketing for Beginners.
From Jeff Herring – The Article Marketing Guy and The Great Article Marketing Network.