Article Content Repurposing – The Top 3 Deadly Mistakes Made When Repurposing Content (Is This You?)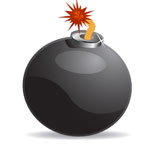 Article Marketing lends itself very well to Content Repurposing. In fact, if you are not repurposing your article content then you are leaving lots of traffic and untold money on the table.
At the same time, there are at least 3 big mistakes that online marketers make when repurposing content. Let's take a closer look at each of these 3 big mistakes and then what to do instead.

Article Content Repurposing Mistake #1 – Failure to Repurpose – As powerful as repurposing your content is, it's amazing how many online marketers fail to use it. Some don't know about, and I guess they can be forgiven. You don't know what you don't know, right?
But if you know about the power of repurposing and consistently fail to do it, you are not working smart. You are working dumb. Cut it out.
What to do instead: Learn and discover as much as you can about repurposing your content. Then take action to leverage the power of repurposing in your content and marketing.
Article Content Repurposing Mistake #2 – Failure to Use All Means – Many of the people who do repurpose get stuck on using just a few ways to repurpose. Again, if you are doing this, you are leaving traffic and money on the table.
When there are hundreds of strategies for repurposing, why limit yourself to just a few? Sure, it's fine to have your favorites. Simply experiment with as many as you can.
What to do instead: Make a list of all the available strategies you are aware of, and run through them with different articles and content. I think you will like the results.

Article Content Repurposing Mistake #3 – Failure to Monetize – OK, so you know about repurposing and are using it. And you are using multiple strategies for repurposing. Good for you. You've gotten past the first 2 big mistakes.
Now please don't make the third one. The third biggest mistake is the failure to monetize (fancy word for "make money from") your repurposing.
Don't get caught in the common trap of just repurposing for traffic and visibility. If you do that, then you are really leaving money on the table.
What to do instead: Make money with your repurposing. That's the whole point – to sell your knowledge in as many forms as possible. Every repurposing strategy can and should be turned into a product.
So to learn more about the power of repurposing for more traffic and profit, check out this 60 minute teleseminar on "The Top 7 Strategies for Repurposing Your Content in Video"
If you don't make either of the two times for the live teleseminar, then you can get immediate access to the Audio Replay.
From Jeff Herring – The Article Marketing Guy