Article Content Repurposing – 7 Strategies for Repurposing Your Article Content in Video
Article Marketing allows you to repurpose your article content in many ways. One of the least maximized repurposing strategies is repurposing your article content into video.
So that's why I have created this list of 7 of the best Video Repurposing Strategies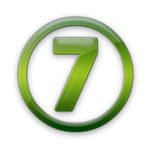 for you:
7 Video Repurposing Ideas
1) YouTube – Take your content and deliver it as a screen capture video on the #3 most trafficked site online. And you don't have to deliver all of your content in one video. Break up your content piece into several online videos. This increases your overall reach from one piece of content.
2) Video Distribution Sites – Use video distribution sites like Traffic Geyser and TubeMogul to spread your information to more hungry prospects online. Think of it as fishing: if you are doing it for fun, one line in the water is just fine. If you are doing it to eat, and to feed your family, you want to have as many lines in the water as possible. So distribute that video!
3) Video Training – If you have your training in text only, you are really missing out on lots of students and profits. Screen capture videos combined with you teaching at a white board have a very high perceived value. And then you charge accordingly.
4) WebTV – You can create your own WebTV Show by repurposing your content. When you offer several tips in your content, you can create a show around each tip. Hint: your show does not have to be 30 minutes long like on network television. This is your show. You are in charge. You decide how long the show will be.
5) DVD – In the same way as an Audio CD, Kunaki.com will create a first class DVD for you for as little as one dollar. Screen capture instructional videos combined with you teaching at a white board are perfect for this. High perceived value. Charge accordingly.
6) Video Sales Letter – Your content can be a great teaser for a bigger information product in a Video Sales Letter. Your content tips are the appetizer for the full meal.
7) TV Appearances – Turn your content into guest appearances on TV. Once upon a time as a family therapist, I was the "Good Morning Family Therapist" on the local CBS morning news show. Great visibility and each show pulled in new clients. Each segment was based on content already created.
You could also go big and aim for national TV shows as well.
And now are you ready to discover even more about the Power of Repurposing? Then join us for a 60 minute TeleSeminar on "How to Maximize Your Article Content – The Top 7 Ways to Repurpose Your Article Content in VIDEO" – Grab your seat at http://JeffHerring.com/repurposing-3
Even if you are not able to catch the TeleSeminar Live, you'll get immediate access to the Audio Replay.