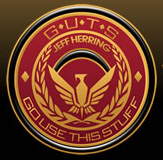 I want you to consider Article Marketing as simply a tool or a platform for getting your start on the Internet. This is because Article Marketing provides three quick benefits once you get started: Content Creation, Traffic Generation, Strong Web Presence.
Let's take a closer look at these 3 benefits of getting started with Article Marketing.
1. Content Creation – We all need to create content to build our online businesses. Most online marketers struggle with this coming out of the gate. You don't have to at all. When you learn how to create articles in the right way, you can quickly and easily build your content 300 words at a time in less than 30 minutes a day.
2. Traffic Generation – Even though we avoid traffic out on the street, we want endless waves of it here on the Internet. Distributing your articles all over the Internet is like sending out hundreds of "advertorial article agents" who work for you 24/7 all over the world, never asking for a raise, call in sick or having a bad day. And when you get your articles picked up and used by others, you are getting the best in OPT – Other People's Traffic.
3. Build a Strong Web Presence – The days are long gone when you could just throw up a web site and people would come a 'runnin', if there ever were those days. To be successful on the Internet now, you need to have a strong web presence. This has never been easier to accomplish with Article Marketing, in two ways:
When you articles are spread virally all over the Internet, it builds a strong web presence, and;
When you repurpose, reuse and repackage your articles as additional marketing messages, you build an even stronger web presence.
Remember:
"You do not have to be found all over the Internet. You just want to be found all over your niche"
And Article Marketing is a great way to do it.
You can get started today by visiting http://ArticleMarketingforBeginners.com and watching the 3 minute video on how to create your next 10 articles.
Check it all out, come on board, and get started creating your content, driving traffic and building a strong web presence.
From Jeff Herring – The Article Marketing Guy and The Great Article Marketing Network.