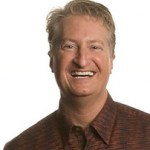 We've all  read books that have changed our life for the better, right?
Tonight I want to introduce you to the author of "The Traveler's Gift – Seven Decisions That Determine Personal Success" a book that changed my life.
Andy Andrews has been called a "Life Whisperer" and it's true. His newest book is "The Final Summit" and is the perfect sequel to "The Traveler's Gift"
I want you to have these principles of life change and success. In tonight's 30 minute interview, we'll be talking about life changing success topics such as:
The importance of taking hyper-responsibility for our lives
What to do when you are feeling desperate
Why persistence is so important in creating success
How to "choose to be happy" no matter how insurmountable the circumstances seem
How to surround yourself with positive, visionary people
How to deal with critics who try to sabotage your success
The most challenging aspect of creating success in your life
What to do when you don't know what to do
How to search for and apply wisdom in a  "wisdom free" culture
How to starve despair and escape it's claim on our lives
The one principle that will save your life and create massive success
How to set your life on a meaningful path
Now listen, I get it – that's a whole lot to cover in 30 minutes – and I also want you to get it that's what Andy's writing and speaking does…
So join us tonight at 8 pm Eastern – get there early – we are going to jump right in!
Click here to register for this Free Call. And yes, there will be an Audio Replay!
I'll sign off  with a quote from Andy:
"So I am saying this. We are through with the "adversity" part of this experience. Right now – tonight – I call an end to it. It is time to run again. " ~ Andy Andrews
See you tonight!
~ Jeff
PS – Go here to register – and grab your copy of Andy's books on the confirmation page once you have registered…
http://JeffHerring.com/andy-andrews/