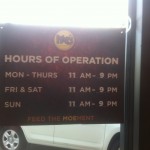 There were so many great entries in the "Write Your Own Caption" Contest it was tough to choose. 3 Captions were really great, so all three will get the prize, and 1st 2nd and 3rd place…
And the winners are:
1st Place: David Corbitt with "And God gave Solomon wisdom and great understanding….the rest of us, not so much."
2nd Place: WritewhereUr with "The key to success? Moe Hours!!!"
3rd Place: Eric Hvisc with "In the voice of Curly Joe – "Knak knak knak knak."
All 3 will receive a copy of my Brand New Instant Article Creation Template "The 4 C's of – and What to Do Instead"
Winners need to send their best email address to JeffHerringWebinars@gmail.com so we can send your copy…
Congratulations to the winners and thank you to all who played!
~ Jeff