New LIVE Webinar with Jeff Herring
"The 7 Pillar Principles of Massive Online Success
How to keep it simple, doable, repeatable"
So glad you've joined us!

Your webinar details are being
sent in a separate email, and
we'll send reminders as
show time approaches 🙂
DURING THIS DEEP DIVE TRAINING YOU WILL DISCOVER:
The 7 Pillar Principles of Massive Online Success
Pillar Principle 1 - Mindset Reframing
Pillar Principle 2 - Content Creation
Pillar Principle 3 - Social Reach
Pillar Principle 4 - Traffic Generation
Pillar Principle 5 - List Building
Pillar Principle 6 - Profit Creation
Pillar Principle 7 - Content Repurposing
PLUS!:
BONUS: The Recording
BONUS: The Transcript
And like all my events: So. Much. More!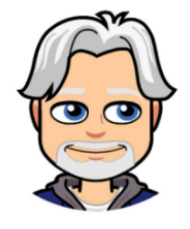 Jeff Herring is "The Content Marketing Guy". His students discover how to create and market their content for more prospects, publicity, and profits.
As a former counseling psychologist Jeff began to write a syndicated relationship column. Then he decided to "trade his counseling couch for a marketing mouse".  Jeff is the creator of Magnetic Meme Marketing Secrets. Jeff teaches his system to his students around the world so they can get their life changing message to people who can only hear it from them.
Why does he do all this?
So you can make a difference and a profit.
PROOF! Many of our students have experienced
real success with just this training!
It's real, actionable, doable, and it WORKS!
Go Use This Tuff Stuff!