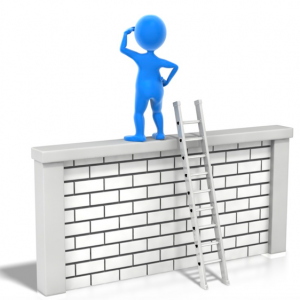 The Law of a Dream
Most people remain unmotivated because they are not pursuing a big enough dream. If you have big and compelling enough dream, the motivation will come naturally. Everyone has a dream. What is yours?
The Law of Desperation
From the school kid who waits to the last minute to start a project to the husband that does not get it until his wife is walking out the door, some folks seem to have to be desperate to get going. While it may work for some, it does not have to be that way for you.
The Law of a Kick in the Pants
From time to time, we all could use a kick in the pants. The enemies of motivation – laziness, distraction, feeling overwhelmed – attack each of us. A good swift kick in the pants by someone who cares, better yet, from ourselves, can get us back in the game.
The Law of Doing
Dare to do! What's so daring about doing? Most people just think, wish and wonder about doing. It's the rare person who dares to do.
The Law of Momentum
Once you begin doing, something very interesting happens. Momentum begins to build, and things that up until now seemed insurmountable become simply the next small challenge, and when accomplished, build even more momentum.