NEW LIVE WEBINAR WORKSHOP WITH SPECIAL GUEST JIM EDWARDS, AND JEFF HERRING
Let's Get Your Seat Saved!
We value your privacy - you've entered a spam-free zone
"Create Your Own Kindle Book and the Marketing to Promote It in Just 3 Hours!"
Catch the Webinar Rebroadcast
when you sign up
to the right

========>
Click the button below and the
"magic robots" will show you
the sign up form...
Let's Get Your Seat Saved!
We value your privacy - you've entered a spam-free zone
DURING THIS FREE LIVE WEBINAR
WORKSHOP YOU WILL DISCOVER:
Exactly how to create the content for your books without writing (in fact, if you have a hard time writing, this method was MADE for you)...
Specific tools to create amazing book content fast (including FREE apps and websites that make it a breeze)...
The best topics to create your books on so they have a ready and willing audience waiting for them as soon as you publish...
An amazing tip that will get your content created faster than you could ever do by sitting down and the keyboard to "gut it out" and writing it all yourself...
The TRUTH about how long a Kindle book needs to be and what readers are actually looking for when they buy a book from you (and no, page count is NOT one of them)...
How to Use Fiverr for getting awesome Kindle and *Print book covers done for $5 that look like you paid a LOT more for them...
The "magic" words to use at the beginning of your book to make your audience fall in love with your style and get in "sync" with your thoughts immediately...
Specific examples of how to use this technique to create six-figure paydays...
How you can get started TODAY and have your own book DONE and published on Kindle by the end of the week...
And like all our events: Much, MUCH More!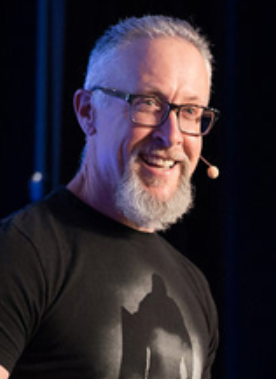 Jim Edwards writes books and creates software "wizards" that make hard stuff push-button simple and easy.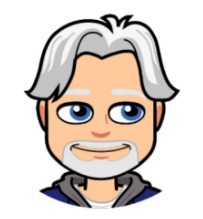 Jeff Herring is "The Content Marketing Guy". His students discover how to create and market their content for more prospects, publicity, and profits.
As a former counseling psychologist Jeff began to write a syndicated relationship column. Then he decided to "trade his counseling couch for a marketing mouse".  Jeff is the creator of Magnetic Meme Marketing Secrets. Jeff teaches his system to his students around the world so they can get their life changing message to people who can only hear it from them. Why does he do all this? …… So you can make a difference and a profit.
Let's Get Your Seat Saved!
We value your privacy - you've entered a spam-free zone