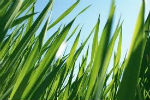 As a small business owner, you know much of what you are up against. But do you know 
exactly
 what you are up against? And even more importantly, do you know exactly what's working now? The answers and strategies are inside this article.
The Fight of Your Life
The local small business owner is in the fight of his or her life. Many categories are shrinking by the day:
clothing stores
bookstores
gift shops
hardware stores
restaurants
even professional practices
and more..
A Darwinian thinning of the herd has been underway in recent years for many reasons,: some driven top down from Washington DC, but others well within the control of the business owner.
Business owners lost touch with their customers and communities and forgot all about grassroots activities, and by doing so, left themselves vulnerable to distant and online discounters, big box retailers, and every imaginable kind of competition as well as to recession.
Yet, at the same time, in every category, in big cities and small towns, some independent, local small businesses have:
thrived and grown
grown stronger
have managed to protect their profitability
and have even driven bigger competitors out of their neighborhoods.
The strong prosper, so this article is not merely about getting customers, it is about strength.
Small business owner = special being
The local small business is a special being.
It can easily be eaten by all the wolves at its door if not for a special bond with a sufficient number of customers, clients, or patients who remain immune to seduction by all competitors, who consider themselves to be in a monogamous relationship with their dry cleaner or main street store or restaurant, requiring them to be faithful.
Opportunity and hazard
This presents you with both opportunity for advantage-in creating an asset no big company, big box retailer, or distant discounter can match- and huge hazard, because in many respects this can be the only sustainable advantage available to you, and if you fail at it, you fail entirely.
I happen to be a "customers for life" guy. In my own businesses, working indirectly with about a million and directly with about 25,000 small business owners annually, I call those who discover me and then never leave my "Lifers", and I have many with 7, 10, 15, 20, even 30 years' longevity. In my private marketing consulting copywriting practice, over 85% of all clients repeat, return periodically, and remain in on-going relationships
The winning strategy
While most business owners get a customer in order to make a sale, the winning strategy for the small business owner is to make a sale to get and keep a customer. Perhaps for life. The asset at stake here is relationship, and that is a very personal, person to person thing.
Bottom Line – You can get Free Instant Access to all 10 of the No BS Grassroots Marketing Inconvenient Truths when you visit http://GrassrootsMarketingBonus.com
And if you like the tips in these Inconvenient Truths, your are going to love Dan Kennedy and his co-author Dan Slutsky's new book "No B.S. Grassroots Marketing: Ultimate No Holds Barred Take No Prisoners Guide To Growing Sales and Profits of Small Businesses.
From Dan Kennedy, the provocative, truth-telling author of seven popular No B.S. books, thirteen business books total; a serial, successful, multi-millionaire entrepreneur; trusted marketing advisor, consultant and coach to hundreds of private entrepreneurial clients running businesses from $1-million to $1-billion in size; and he influences well over 1-million independent business owners annually through his newsletters, tele-coaching programs, local Chapters and Kennedy Study Groups meeting in over 100 cities, and a network of top niched consultants in nearly 150 different business and industry categories and professions.